Functions
How does SystemSplendid work?
The different functions in the system makes it easy to navigate and manage the project. The only thing you need is an internet connection and hereafter you can enter the system from whatever unit you wish.
You tenant the system and select which package solution that is the right for your project.
The differences in the packages are the functions. You can always upgrade or downgrade your package version.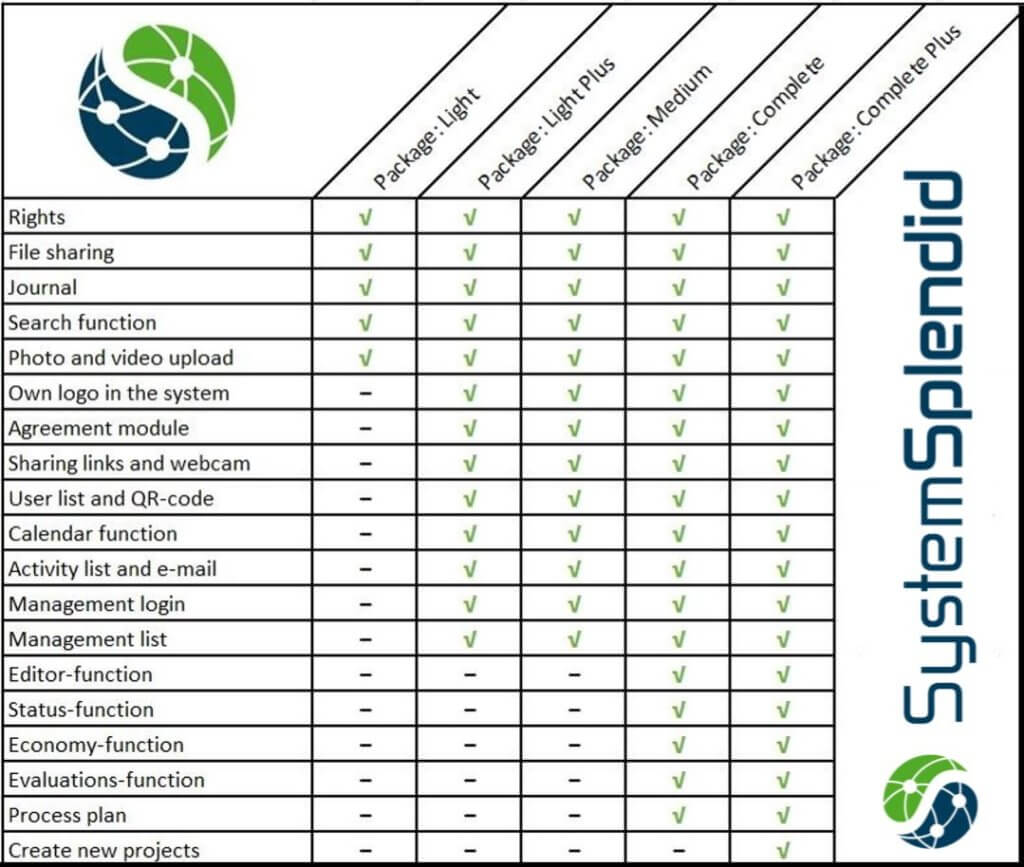 We value our customers
When you become a customer, we will make sure you get to know the system fully and will be able to use the systems many functions. We will make sure that your expectations are fulfilled, by making sure you choose the right package solution for your project. We will always be available on our company contact, to make sure that if any problems are detective we will be able to make your platform functional again.
Our goal is to make sure that you and your employees, can navigate the system and optimize the efficiencies of the platform.
The platform is built, so you can choose which design, colors and graphics you want. Hereafter you can build the structure of your platform, by making folders and create subfolders to make it easy for other users on the platform, to locate the documents they need.
Our price levels are attractive for the little project as well as the big project.

When you use SystemSplendid, you dont pay licens per user – but one price for the whole project group.

Your price will depend on the package version you choose.